Mr. Li, or Li Zhiqin in full, is the master locksmith who invented, designed, and manufactured Lishi tools. When originated in early 2000s, Mr. Li named his tools "Lishi Tools", and over the next decades, Lishi have won great reputation among locksmiths all over the globe.
Table of Contents
Although you're using Lishi tools daily, there're some key facts you never known about Mr. Li himself, his company, and his original tools. Also living in China, I can get more information and resources than you, so in this article I'll tell you some key facts that I know.
Correct Pronunciation of "Lishi"
When I watch Lishi tools review videos on YouTube, all the westerners pronounce "Lishi tools" as "leeshy tools" ['liːʃi], it's not correct according to its pronunciation in Chinese, I personally pronounce it as "leash tools" [liːʃ], which is more similar to, without tones, the standard Chinese pronunciation.
Mr. Li, Father of Lishi Tools
Mr. Li is a Chinese master locksmith living in Hebei Province, China. And his factory is located in Qinhuangdao, a city of Hebei, near Tianjin City. Mr. Li is about 65 years old, and during all of his life, he never lived outside of China, and he never worked for any foreign companies.
Li Zhiqin is Mr. Li's full name (中文:李志勤), someone writes his name as "Zhiqin Li", which is also incorrect. Based on the new Chinese-to-English writing standard, we put family name "Li" first. For example, all western media call Chinese president "Xi Jinping" with "Xi" (A Chinese last name) at the beginning.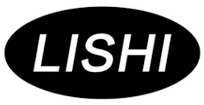 "Lishi Tools", is the Legacy Name of Mr. Li's Original Tools, Actually
When originated in early 2000s, Mr. Li named his tools "Lishi Tools" (中文:李氏工具) which come with an oval "Lishi" logo, and his ex-business partner UAP Limited was marketing his original tools under the name "Genuine Lishi". When broken up with UAP Limited in 2011, he renamed his business name to "Lizhiqin Tools" (中文:李志勤工具), and his face and his name as the new trademark.
UAP Limited has no relationship with Mr. Li or his company today, and Genuine Lishi is still selling their own line of Lishi lock picks, with their factory located in Shenzhen. Genuine Lishi comes with a unique logo on each tool, and it's easy to be identified. In China, nobody sells Genuine Lishi tools.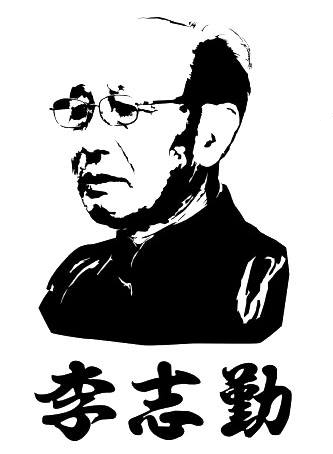 Almost at the same time when Mr. Li waived the "Lishi" trademark, someone from Australia registered a new trademark known as "Original Lishi" and became Mr. Li's new business partner. Mr. Li is a good locksmith and tools inventor, but obviously he's not good at marketing, I'm very confused about his business strategy, which made his new trademark very hard to spread outside of China.
On one hand, the new name "Lizhiqin" is very hard to be pronounced for westerners, on the other hand, because of existence of two similar brands, both "Genuine Lishi" and "Original Lishi", people are hard to accept his new brand name.
And in fact, all Mr. Li's distributors from China still call his tools "Lishi Tools", but people always confused if tools supplied are original, because both Mr. Li's original tools, and Original Lishi branded tools share the same logo, only the verification labels are different.
Please remember that Original Lishi is not the only distributor authorized by Mr. Li or his company, where you can buy Mr. Li's original tools. Mr. Li's original tools are being sold by many Chinese vendors as well. This is a legal question, and the differences of sales channels.
Today, besides Original Lishi, Mr. Li has many other distributors from China and Europe. In Europe, people call Mr. Li's original tools "Mr. Li Tools", but that's not saying tools supplied directly by Mr. Li and his own distributors are not GENUINE or ORIGINAL.
We advertise and promote Mr. Li's original tools as "Classic Lishi", to distinguish from both "Genuine Lishi" and "Original Lishi". We're not an Original Lishi vendor, we don't sell Original Lishi tools either. All tools we're supplying are from Mr. Li's factory, come with a green verification label.
Here's a short summary of the 3 "Lishi"s:
Genuine Lishi, an independent company, a trademark belongs to the UAP Limited. All of the Genuine Lishi Tools come with an square logo, different than the other 2 Lishis.
Original Lishi, an independent company, a trademark belongs to James Chen who runs his business in Australia. Original Lishi Tools are made by Mr. Li, but they comes with James Chen's own verification label.
Classic Lishi, we're just a distributor of Mr. Li. After Mr. Li changed his trademark to "Lizhiqin", James Chen used its former name and registered the "Original Lishi" trademark. We also use the former name, and all Classic Lishi Tools come with green verification label, and can be verified on Mr. Li's official website.
Lishi Laser Picks, Mr. Li's First Product Line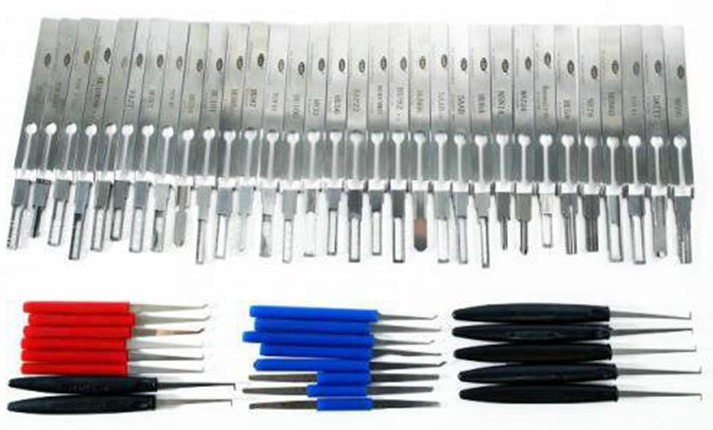 In early 2000s, Mr. Li started his line of lockpicks at his backyard factory, with other locksmiths and his trainees. Lishi laser picks were his first creations, until these tools were stopped production and replaced by Lishi 2-in-1 tools in the middle of 2010s, when new improved, and revolutionary design was introduced.
Qinhuangdao Li Zhiqin Tools Co., Ltd, Mr. Li's Official Business Name
Nobody knows Mr. Li's official business name, until you see this post.
According to Qinhuangdao ETDZ Administration Bureau for Industry and Commerce public query system, Mr. Li's company name is Qinhuangdao Li Zhiqin Tools Co., Ltd, with Ms. Li Jing (probably Mr. Li's daughter) as the executive director, and Mr. Li Zhiqin the supervisor. The Unified Social Credit Identifier is 911303010872863114.
In China, every person or company registers a domain name and hosts a website at any ISP as long as its server located in China, must register for a record at MIIT (Ministry of Industry and Information Technology), and from the MIIT public query system, Mr. Li's official website is www.lizhiqintool.com on which runs the verification query system, where you can verify to make sure your tools are not illegal copied or distributed.
Lishi, a Chinese Lockpicks Brand We're Proud Of
All generations before 90s, born and lived in the years before China being "the world's factory", always consider foreign brands their first choices, but Lishi, the brand of lockpicks, is an exception.
The classic Lishi tools are well establish as some of the best lock pick tools, the leader of vehicle opening tools in the world today, trusted by both Chinese locksmiths and lock pickers all over the globe.
This incredible reputation is thanks to Mr. Li Zhiqin, who takes the pride in creating the best locksmith tools on the market, and puts a lot of effort to ensure his tools are durable and accurate with his high-quality control standards.
Mr. Li, being the inventor of the classic Lishi tools, means that innovation and product improvement never stops. Qinhuangdao Li Zhiqin Tools Co., Ltd is always dedicated to producing lock picks of the best possible quality.
Lishi, never a foreign brand. Lishi tools, proudly made in China!