I found a video on YouTube by DeviantOllam, who's talking about the differences among 3 Lishi SC4 picks. A very good video introducing some key facts about "Original Lishi" and Mr. Li's original tools to the western locksmiths community. It's a pity because of my limited English vocabulary I couldn't fully understand the video, but I did find some errors, on the first half of the video.
Table of Contents
As you can see from the video cover, Deviant has 3 Lishi picks brands reviewed: one red label "Original Lishi", one green label, and the third one without label. He said the green label Lishi tool is Genuine Lishi, and the one without label but with Mr. Li's face logo is not made by Mr. Li's factory, that's NOT right.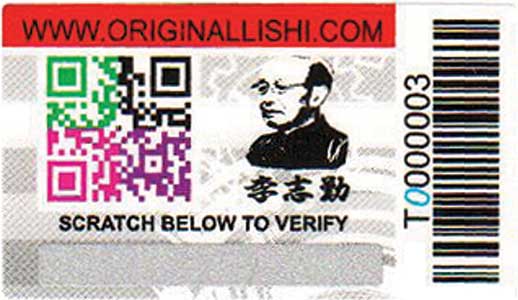 Red Label Lishi Tools
Red label Lishi tools are "Original Lishi" branded, a separate company, operated by a Taiwanese people named James Chen, who runs his business in Australia. "Original Lishi" firstly introduced Lishi residential tools to the market, based on the agreement with Mr. Li.
James Chen has a partnership with Mr. Li and/or his company, who's marketing and promoting Mr. Li original tools in the west. "Original Lishi" tools are made by Mr. Li's factory, and all come with a red label verification system by James Chen's company.
"Original Lishi" is not the only distribution or sales channel of Mr. Li and/or his company. Mr. Li has many authorized resellers in China, and some Europen dealers also purchase tools directly from Mr. Li as well. So obviously not only "Original Lishi" tools are original, all Lishi tools come from Mr. Li's own supply chains are original as well.
Green Label Lishi Tools
In the video, Deviant said that these green label Lishi tools are "Genuine Lishi", this isn't true. These're genuine Lishi tools, but they're not "Genuine Lishi" branded. The green label was introduced by Mr. Li in 2021, which can be found on 2-in-1 tools, key readers, residential tools, to make sure you're not buying fake or knock-offs.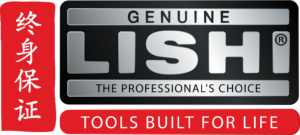 This is the "Genuine Lishi" logo, all Genuine Lishi tools come with this square logo.
Genuine Lishi is made by Mr. Li's ex-business partner Tradelocks (aka. UAP Limited) that essentially stole the concept from Mr. Li and patented it state side or some nonsense. It's said that "Genuine Lishi" is made by a factory in Shenzhen, but it has no relationship with Mr. Li at all.
Green label Lishi tools are the original tools made by Mr. Li's factory in Qinhuangdao, Hebei Province of China (Near Tianjin). All tools come with the green label, are from Mr. Li direct selling, or sold by Mr. Li's own distributors.
So actually, all the 3 Lishi SC4 Schlage Pick appeared in the video, are from the same manufacturer, but made in a different time period, with different brand names and from different supply lines. For the price differences, the red label "Original LIshi" tools are the highest, and the green label classic Lishi tools are more reasonable. Yes, tools sold by Mr. Li's Chinese distributors are more cheaper, the best option for you.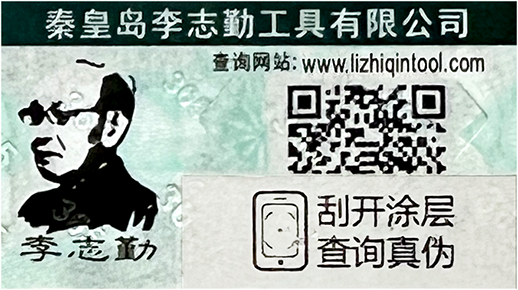 Please always look for the Mr. Li face logo, and his Chinese name as the trademark, for a guaranteed original Mr. Li pick. You can verify the serial code from the newly-introduced green verification sticker on back of each tool, to be sure every Lishi tool you purchased here at Classic Lishi, are not illegally copied or distributed.
All tools directly from Mr. Li's factory now come with the green verification label. A Lishi pick comes with Mr. Li's face logo, but without the green label, is not recommended, probably a fake one. It's also in a situation that the tool has been made for more than 2 years, although not fake, but also not recommended in any ways but it's up to your own decision.