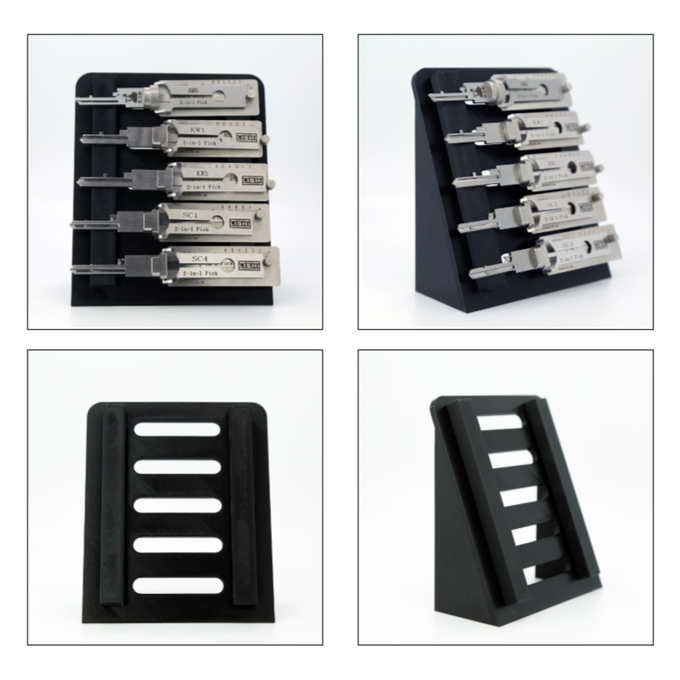 Lishi Tools Magnetic Stand is yet another unofficial Lishi accessory, I said "another", because I mentioned the Lishi spacer, and this magnetic stand is designed by the same team from 3D Locksport.
The magnetic stand uses strong magnetics to securely hold up to 5 Lishi tools/picks on your desktop, in a easy to access way, making taking the picks off and putting them back super simple. Other than Lishi tools, you can use this stand to hold any other regular lock picks, tension wrenches and metal pry bars and maybe others as it's magnetic.
It's said the magnetic stand had a new improved designed, please check it out on 3D Locksport webstore here.