Is Classic Lishi Legit? Let me firstly simply reply this question, my answer is absolutely '"YES".
Classic Lishi is not either a manufacturer of automotive tools, nor it's not an independent lockpick brand. Classic Lishi is only a business name, a webstore that distributes Mr. Li's original tools.
As I said above, Classic Lishi is just one of Mr. Li's original tools distributors, ORIGINAL LISHI is the same player, but today I won't talk about the differences between Classic Lishi and Original Lishi.
One thing you must be clear right now is that ORIGINAL LISHI is not the only distributor authorised by Mr. Li. Mr. Li also direct sells to many Chinese vendors who resell and/or distribute his tools, and some European vendors too.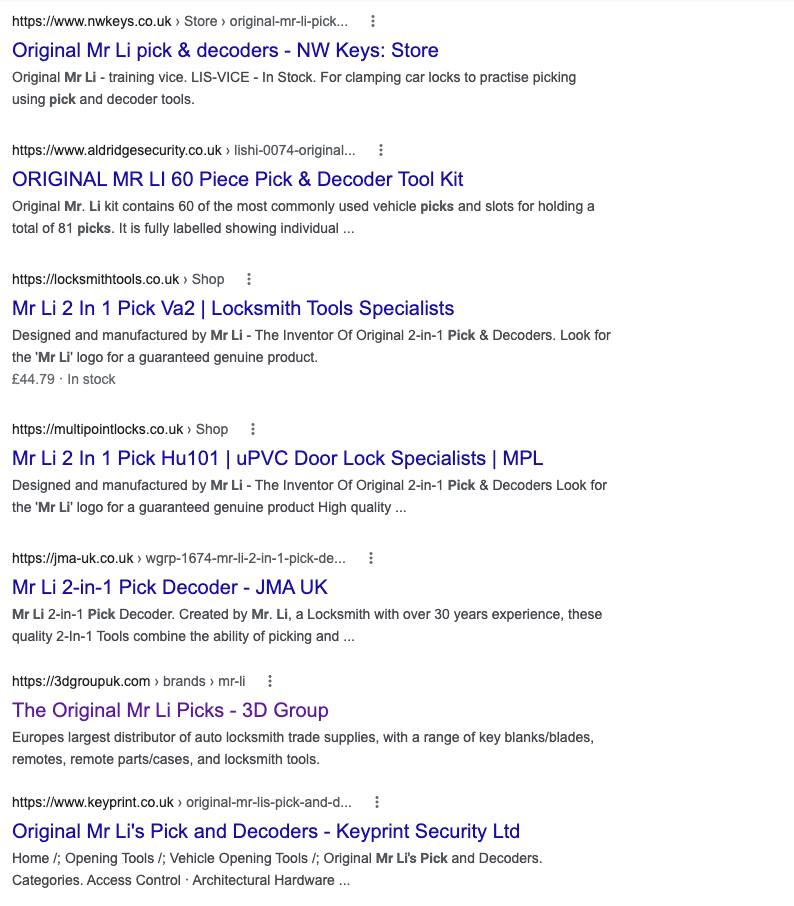 As you can see from the above picture, some vendors in the United Kingdom call the classic Lishi tools "Mr. Li Tools" or "Mr. Li Picks", which indicates their tools being supplied are from Mr. Li's factory, and they are not ORIGINAL LISHI vendors.
Many lockpick vendors in the North America are ORIGINAL LISHI vendors, and their product name and product description call these tools "Original Lishi Tools", which indicates that their tools being sold are purchased from and distributed by ORIGINAL LISHI.
Despite whatever the name, please always remember the Mr. Li face logo, and Mr. Li's name (below his face) are registered trademark of Mr. Li, and all these tools are made by Mr. Li in his factory in Qinhuangdao, Hebei Province of China.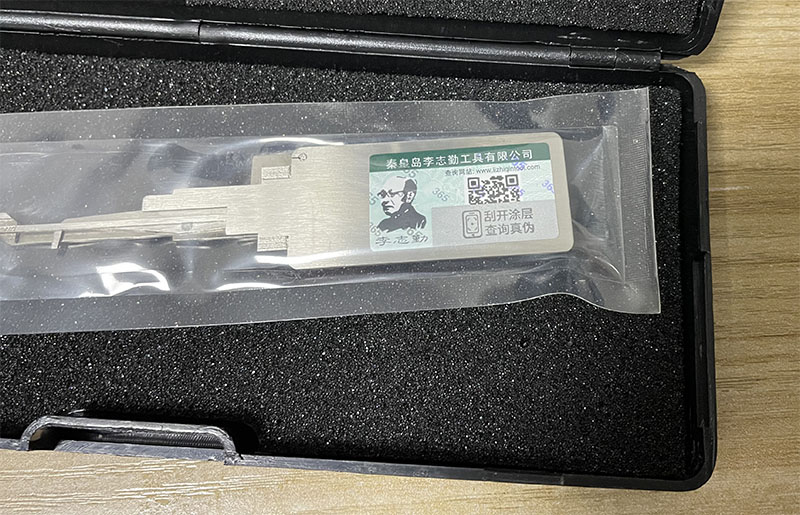 Please always look for the Mr. Li face logo, and his Chinese name as the trademark, for a guaranteed original Mr. Li tool. Since 2021, Mr. Li placed a green verification sticker on the back of each tool, in this way you can make sure the Lishi tools on your hand are not illegally copied or distributed.
All in all, Classic Lishi is an authorized distributor of Mr. Li original tools, all tools supplied on Classic Lishi website are directly from Mr. Li's factory in Qinhuangdao, Hebei Province of China. The green label on the back of each tool ensures tools we are supplying belong to Mr. Li's company and are not a copy.